EFEKTIFITAS PENGGUNAAN METODE DEMONSTRASI PADA PEMBELAJARAN FIQIH
Ahmad Fatoni

Universitas Wiralodra Indramayu

Rusydi Rusydi

Fakultas Agama Islam Universitas Wiralodra Indramayu
Abstract
The purpose of this study was to determine the use of demonstration methods in fiqh learning, to determine the obstacles faced in the use of demonstration methods in students, to find out the solutions applied in overcoming obstacles that occur in demonstration methods and to find out student learning outcomes in jurisprudence learning at MI PUI Jatisawit. While the solutions implemented to overcome these obstacles include: Making regulations that require students to carry out divine commands, motivate students and provide guidance in carrying out Fiqh learning, complete infrastructure as support for KBM, provide evaluation and oversee student activities during at school, and increase the hours of religious studies that initially only two hours to three hours. Moreover, for student learning outcomes in jurisprudence, lessons can be categorized as useful, which is first calculated using the percentage scale calculation.
Downloads
Download data is not yet available.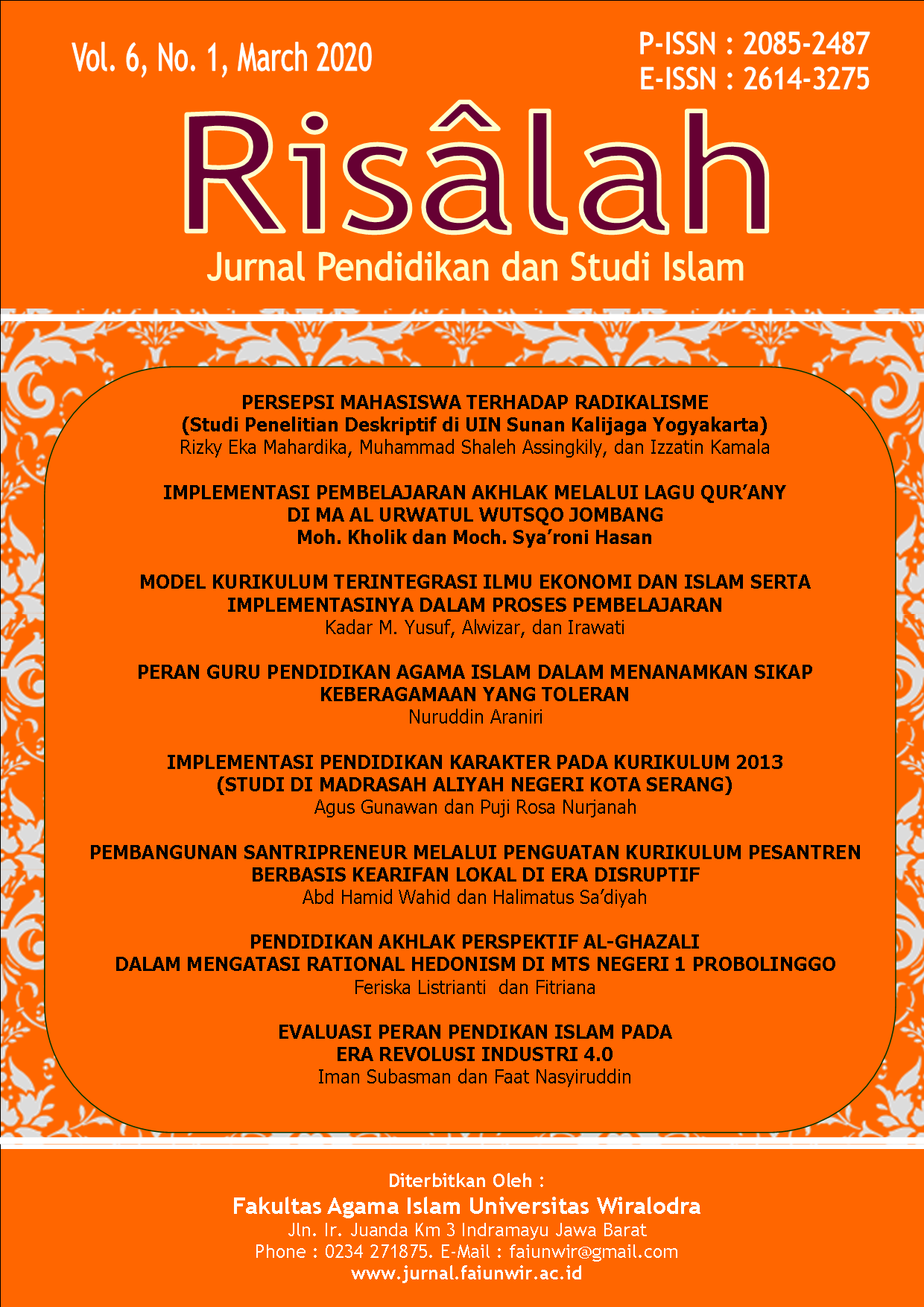 How to Cite
Fatoni, Ahmad, and Rusydi Rusydi. 2020. Risâlah, Jurnal Pendidikan Dan Studi Islam 6 (1, March), 193-202. Accessed June 1, 2020. https://jurnal.faiunwir.ac.id/index.php/Jurnal_Risalah/article/view/137.
is licensed under a
Creative Commons Attribution 4.0 (CC-BY 4.0)
Based on a work at
https://jurnal.faiunwir.ac.id/index.php/Jurnal_Risalah/index
This work is licensed under